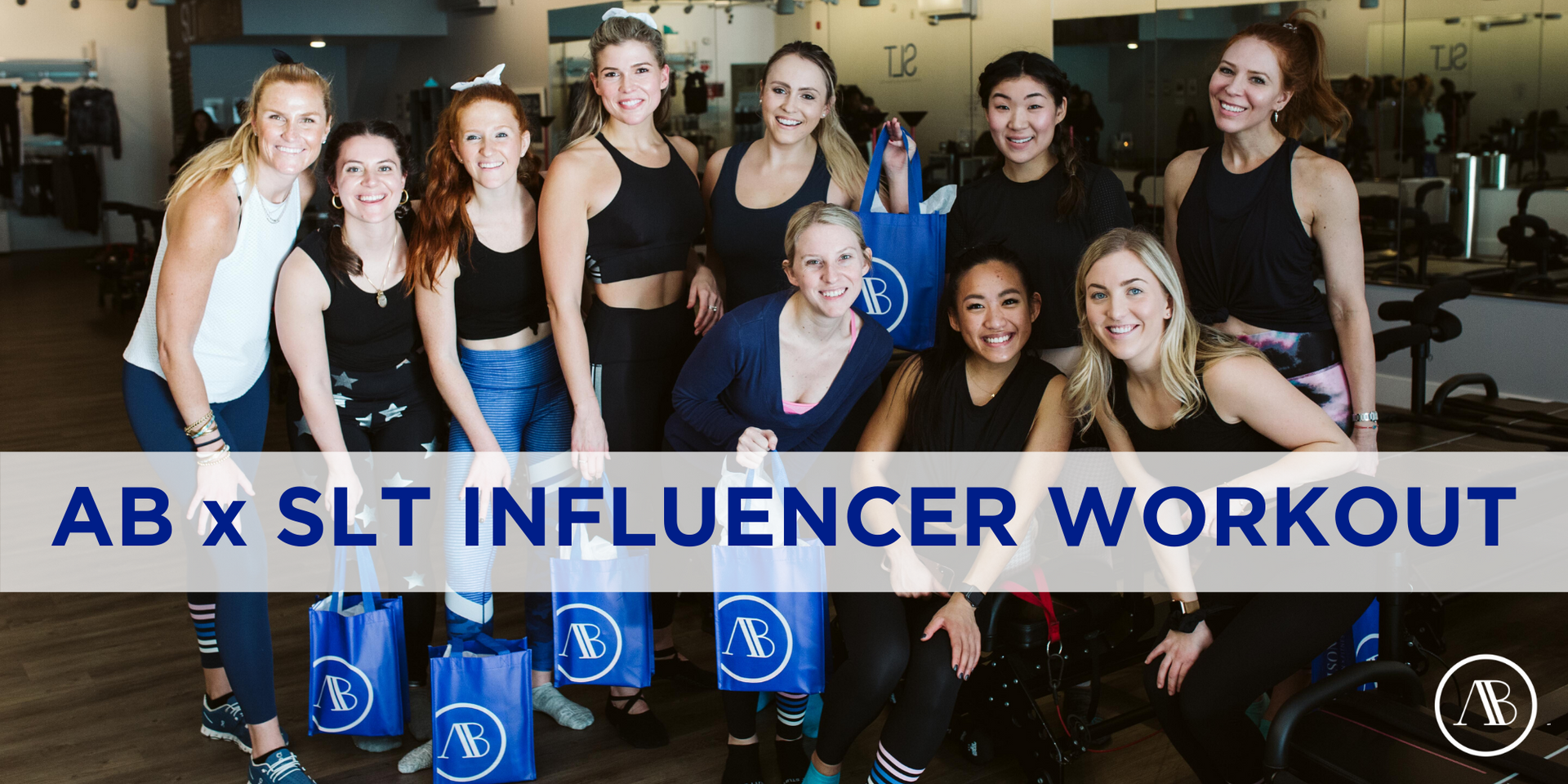 AB x SLT Influencer Workout
Last Friday, we kicked off our influencer event series: workout, meditation, lunch & lots of coffee. TGIF!
SLT is one of the most humbling workouts to exist...and we crushed it. SLT stands for strengthen (your core) lengthen (your limits), & tone (your body). The 50 minute workout was led by Alanna Gardner (@_alannagardner_), who worked us every second of the 50 minute workout. Post SLT, we caught up on our stroll to ABHQ for a guided 30 minute meditation led by SoulCycle instructor, Lauren Stevis.  Lauren found meditation to help her through some challenging, stressful, and anxious times in her life and helped us learn the importance of slowing down during the day to focus on yourself – strong mind & soft heart. After 30 minutes of meditation, our zen state led us into our next part of our day: writing postcards to ourselves that will be sent in 3 and 6 months time. We ended the day eating salads from honeygrow (@honeygrow) and chatting about weekend plans.
We wanted to get like-minded women in the Philadelphia area together for a refreshing day of working our minds and bodies. At ABHQ, it's not just about our products, it's about living an optimistic and fulfilled life. We genuinely loved spending the day with our AB fam and can't wait for many more to come.
Thank you to our AB brand BFF's who spent the day with us:  Erin (@erinliveswhole), Jasmin (@jasminewiin), Julia (@itsjuliarae), Madeline (@mad_about_food), Kristen (@missdetterline), Anita (@anita_oh), Kristen (@kristenrodgersfox29), and Lauren (@lauren_stevis)