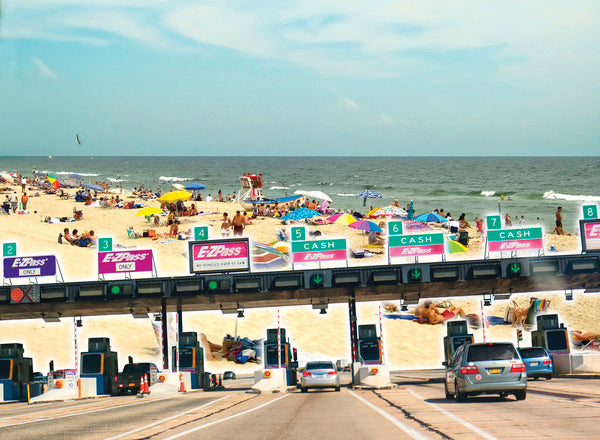 Best of The Shore 2021
AVALON
ICE CREAM at Sundaes Best
With two locations in town, highly addictive flavors like Avalon Mud and Peanut Butter Ripple are never too far out of our reach. But sometimes a simple black and white milkshake is all you need to close out a perfect summer's day.
BREAKFAST SANDWICH at Isabel's Bakery and Café 
Still ordering pork roll, egg and cheese on a bagel? Then it might be time you graduate to the Pesto Manifesto at Isabel's. Scrambled eggs, provolone cheese and tomato are folded into a light, airy croissant that's been dressed with a pesto mayonnaise.
FISH SANDWICHES at Sylvester's Fish Market & Restaurant
We fall hook, line and sinker for the blackened mahi mahi with chipotle sauce and there will forever be a special place in our heart for the fried flounder with lettuce, tomato and a healthy dose of Klechner's tartar sauce.
CHICKEN WINGS at Vozzella's
This offshoot of Circle Pizza located in the "Garden of Eat'n" known for its wood-fired brick oven specialty pies also cooks up some seriously tantalizing oven-roasted wings topped with pickled red onions, sharp cheese and drizzles of EVOO.
JELLY DOUGHNUTS at Kohler's Bakery
The crowds line up bright and early at Kohler's for the sinfully sweet cream doughnuts, no doubt. But we've long had a love affair with their jelly variety dusted in cinnamon sugar and oozing either strawberry or raspberry filling.
FOR DINNER
POLPO 
The reservation book here fills up fast as eager diners hope to be able to sink their teeth into the fresh pasta, perfectly cooked risottos or the delightful seafood options.
CAFÉ LOREN
A mainstay in town for decades, this inviting eatery has not only stood the test of time, it's gotten better with age by putting out sophisticated dishes embody fine dining at the Shore.
IL POSTO
Everything from the mushroom ravioli with sage and brown butter cream to the eponymous veal with lobster, asparagus and truffle cream is created with deft technique and plated to perfection.
SUMMER SALT
This pop-up injected new life into Avalon's dining scene last summer and this year it will find a permanent home (complete with a small marketplace) on the Boardwalk where its farm-to-table menu will continue to shine.
WHAT'S NEW AT THE SHORE

AVALON
New businesses in town include fashion boutique Here Comes the Sun and a location for Vineyard Vines at the old Kudos Restaurant space at 2619 Dune Drive. Meanwhile, Philadelphia-based women's activewear company Addison Bay is opening its first brick and mortar location in town on Dune Drive. Meanwhile Meanwhile City Hydration will offer visitors customized IV infusions for those looking to replenish the body.
While events like Tuesday movies on the beach and Live at Surfside on Friday evenings will be returning this year, one new educational event will be the Beachside Science at Surfside Park on select evenings at 6 p.m. The events will take place on June 16, July 21 and Sept. 15 and are presented by The Wetlands Institute and sponsored by the Avalon Environmental Commission.